Name:Morgan Renee'
Age:17
Location:Springfield,IL.
Sex:female

Describe your destination in life:to become journalist & travel all over the world.
What is your taste of music (show us some bands or genres): river city rebels, alkaline trio, the misfits,the velvet underground, the faint, !!!, rilo kiley, catch 22, the blue meanies, suicide machines, new york dolls, social distortion, talking heads, the cure, ryan adams, bright eyes, smashing pumpkins, sonic youth, operation ivy, even in blackouts, resident genius, i voted for kodos, plunket, spoon, the rapture.
Show a link of where you promoted Beauty_Required: http://www.livejournal.com/users/theunderagekiss/75293.html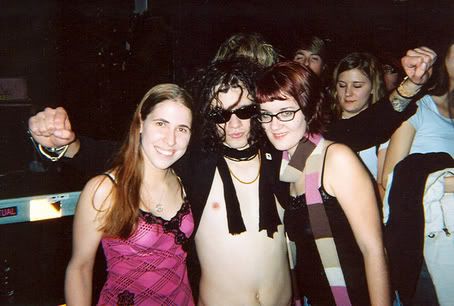 me on the right with my favorite rebel, rylan and my friend rachel.



a month or so ago.



last summer.